Recently, a South American customer of Huafu Factory ordered a batch of melamine molding powder in different colors. The communication between customer and Huafu's salesperson on the powder color is very effective, and soon reached an agreement. This is due to the stable color matching technology of Huafu factory and the long-term cooperation.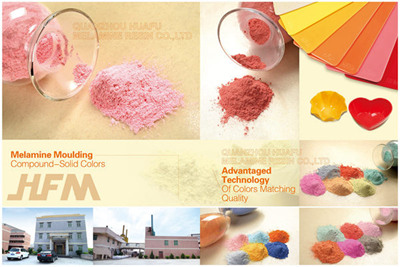 Huafu Chemicals has top technology in color matching of melamine compression powder. Melamine molding powder in various colors has always been the symbol of the Huafu brand. Huafu Factory is very advantageous color matching, and multiple batches of powder are always stable.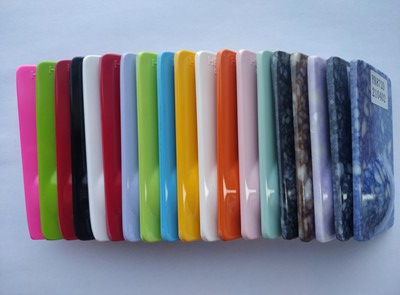 The color confirmation of normal color and black powder is very efficient, and customers can place orders steadily for a long time.
Huafu melamine colors chips, one side is glossy and the other side is matte finish effect
But white powder, such as ivory white and off-white, are very similar in color. Under normal circumstances, Huafu factory will require customers to provide Pantone color number cards or samples. The color matching department will send the melamine colors chips to  customers for confirmation. After that, the melamine powder will be shipped safely. Therefore, our customers have maintained a long-term and stable cooperative relationship with Huafu Factory.