Melamine tableware is made from melamine-formaldehyde resin, which is a plastic, belongs to the thermo-solid plastic in plastic. The material is easy and beautifully colored. Melamine tableware is very popular now, but how to pick truly safe melamine tableware?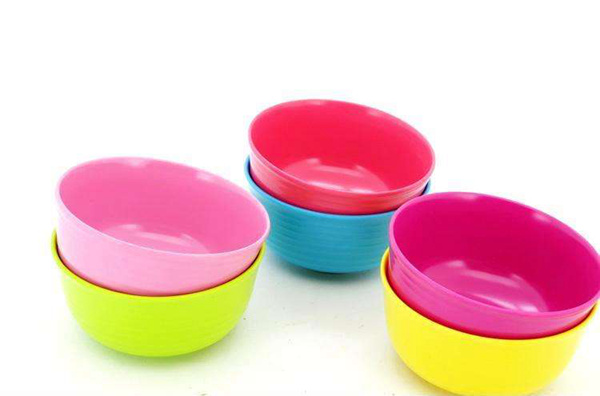 1. High-quality melamine tableware has smooth surface, bright pattern color, good gloss, often used in restaurants.
2. High-quality melamine tableware is polished smooth, no obvious polishing traces, not easy to get dirty, easy to clean.
3. High-quality melamine tableware is durable, about 3mm thickness, impact-resistant, while inferior tableware is very thin and fragile.
4. High-quality melamine tableware has bright color, will not fade.
Melamine resin powder can be made into tableware, but also trays, kitchen utensils, washbasins, bathroom supplies, toilet lids, etc.
Nowadays, there is also a kind of environmental protection concept of bamboo powder tableware. It is widely loved by European and American customers. It is made from the mixture of melamine powder and bamboo powder.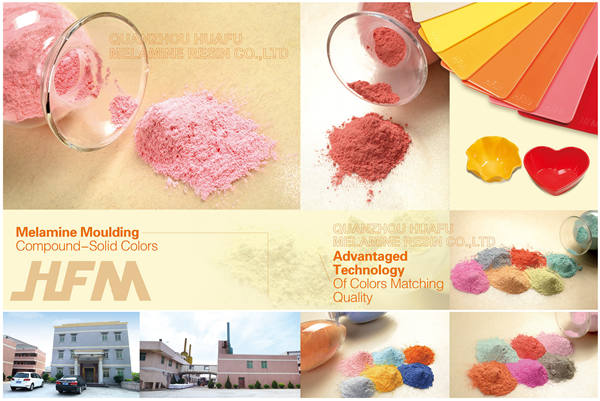 Huafu Chemicals is a reasonably priced food grade melamine molding powder professional manufacturer. Huafu plant has SGS and Intertek certification, worthy of cooperation. Welcome to visit our factory in China.