Melamine Formaldehyde Resin Powder is made from melamine formaldehyde resin and alpha-cellulose. This is a thermosetting compound that is offered in various colors. This compound has outstanding characteristics of molded articles, wherein resistance against chemical and heat are excellent. Furthermore, hardness, hygiene and surface durability are also very good. It is available in pure melamine powder and granular forms, and also the customized colors of melamine powder required by customers.
Physical Property:
Melamine moulding compound in powder form are based on melamine-formaldehyde resins fortified with high-class celluloses reinforcement and further modified with minor amounts of special purpose additives, pigments, cure regulators and lubricants.
Advantages:
1.It has a good surface hardness, gloss, insulation, heat resistance and water resistance
2.With bright color, odorless, tasteless, self-extinguishing, anti-mold, anti-arc track
3.It is qualitative light, not easily broken, easy decontamination and specifically approved for food contact
Applications:
1.Kitchenware / dinnerware
2.Fine and heavy tableware
3.Electrical fittings and wiring devices
4.Kitchen utensil handles
5.Serving trays, buttons and Ashtrays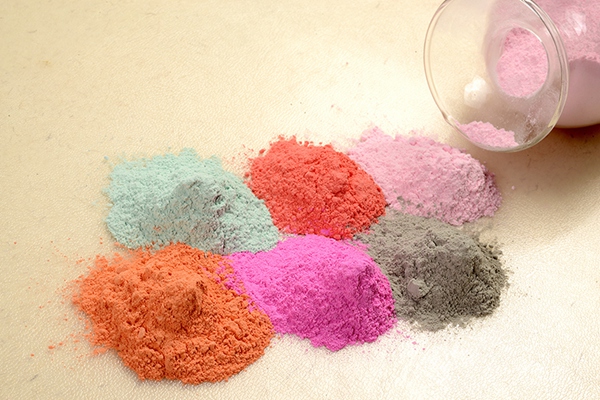 Certificates:
SGS and Intertek passed melamine moulding compound, click here for more detail information.
SGS Certificate                               No. SHAHG1920367501                                  Date: 19 Sep 2019
The testing result of submitted sample (White Melamine Plate)
Test Method: With reference to Commission Regulation (EU) No 10/2011 of 14 January 2011 Annex III and
Annex V for selection of condition and EN 1186-1:2002 for selection of test methods;
EN 1186-9: 2002 aqueous food simulants by article filling method;
EN 1186-14: 2002 substitute test;
| | | | | | |
| --- | --- | --- | --- | --- | --- |
| Simulant used | Time | Temperature | Max. Permissible Limit | Result of 001 Overall migration | Conclusion |
| 10% Ethanol (V/V) aqueous solution | 2.0hr(s)  | 70℃  | 10mg/dm²  | <3.0mg/dm²  | PASS  |
| 3% Acetic acid (W/V)aqueous solution | 2.0hr(s)  | 70℃  | 10mg/dm²  | <3.0mg/dm²  | PASS  |
| 95% Ethanol  | 2.0hr(s)  | 60℃  | 10mg/dm²  | <3.0mg/dm²  | PASS  |
| Isooctane | 0.5hr(s)  | 40℃ | 10mg/dm²  | <3.0mg/dm²  | PASS  |
Factory Tour: