Huafu Chemicals has been committed to the melamine industry for 20 years.
Our melamine resin molding compound has good fluidity, excellent molding ability, high gloss, and low free formaldehyde.
Excellent color customization can meet the specific needs of each customer.
Products made by Huafu melamine powder have passed SGS Intertek certification and are well received by customers.
Applications:
1.Kitchenware / dinnerware
2.Fine and heavy tableware
3.Electrical fittings and wiring devices
4.Kitchen utensil handles
5.Serving trays, buttons and Ashtrays
Advantages:
1.Good surface hardness, gloss, insulation, heat resistance and water resistance
2.Bright color, odorless, tasteless, self-extinguishing, anti-mold, anti-arc track
3.Not easily broken, easy decontamination and specifically approved for food contact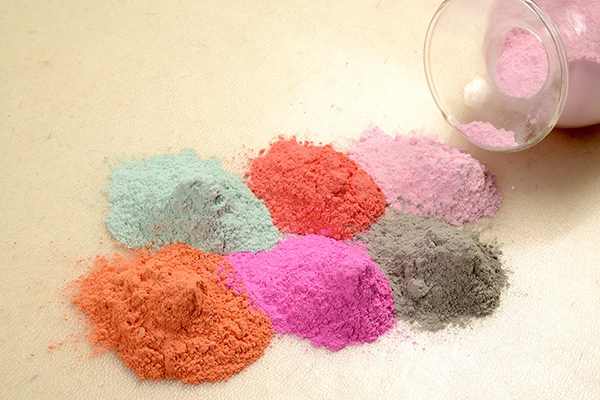 Certificates:
SGS and Intertek passed melamine moulding compound, click here for more detail information.
SGS Certificate                               No. SHAHG1920367501                                  Date: 19 Sep 2019
The testing result of submitted sample (White Melamine Plate)
Test Method: With reference to Commission Regulation (EU) No 10/2011 of 14 January 2011 Annex III and
Annex V for selection of condition and EN 1186-1:2002 for selection of test methods;
EN 1186-9: 2002 aqueous food simulants by article filling method;
EN 1186-14: 2002 substitute test;
| | | | | | |
| --- | --- | --- | --- | --- | --- |
| Simulant used | Time | Temperature | Max. Permissible Limit | Result of 001 Overall migration | Conclusion |
| 10% Ethanol (V/V) aqueous solution | 2.0hr(s)  | 70℃  | 10mg/dm²  | <3.0mg/dm²  | PASS  |
| 3% Acetic acid (W/V)aqueous solution | 2.0hr(s)  | 70℃  | 10mg/dm²  | <3.0mg/dm²  | PASS  |
| 95% Ethanol  | 2.0hr(s)  | 60℃  | 10mg/dm²  | <3.0mg/dm²  | PASS  |
| Isooctane | 0.5hr(s)  | 40℃ | 10mg/dm²  | <3.0mg/dm²  | PASS  |
Factory Tour: